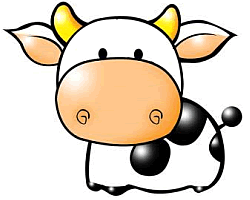 2021 is Chinese Year of Golden Cow - Metal White Ox. The Chinese New Year Day is on on Friday, February 12, 2021. The first day of the Rat Year is on February 3, 2021. The complete 2021 Chinese Horoscope predictions is ready in the following line. One prediction is the 2021 Chinese Zodiacs based on the animal sign of your birth year. The other prediction is the Chinese Five Element Astrology. Both of predictions are required your correct birthday.
Master Tsai's Chinese Five Element Astrology is the Ba-Zi Fortune-telling also known as Four Pillars of Destiny, which is a required knowledge for all Chinese professional fortune tellers. Master Tsai's www.chinesefortunecalendar.com was launched in 1999. Millions of Internet users have enjoyed free Chinese horoscopes, baby gender prediction, baby name selection, Chinese lunar calendar conversion, Chinese farmer's almanac, Feng Shui, Chinese age calculation, Chinese Holidays and Chinese cultures in the Chinese Fortune Calendar website.
Your Rise and Fall Life Chart
10-God Chinese Zodiac Birth Chart
2021 Chinese Five Element Astrology


Chinese Astrology of Stephen Hawking
Five Elements and Five Planets

Donald Trump v.s. Joe Biden - US 2020 Presidential Race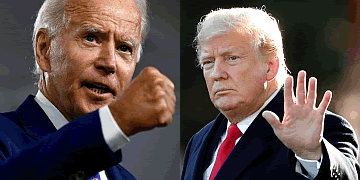 Former vice president Joe Biden is the Democratic presidential candidate to challenge President Trump in the 2020 US presidential race. Joe Biden is leading the presidential election polls in September. Joe Biden is leading in the presidential election polls since he becomes the 2020 Democratic presidential nominee. 2020 is not a good year for Donald Trump. He encountered impeachment, the CoVid-19 pandemic, China trade war, unemployment, business reopening, black lives matter, police brutality, etc. He has infected novel coronavirus on October 1. Can Donald Trump have an October Suprise and win the Presidential Race in November? Chinese Astrology tells you Who will win the US 2020 Presidential Race. Who will win the 2020 Presidential Race? Trump or Biden?
2020 Joe Biden Presidential Race - Chinese Horoscope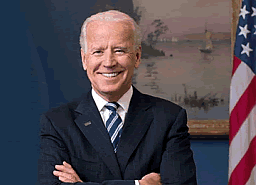 Joe Biden was elected the 47th US vice president with President Barack Obama in 2008 and re-elected in 2012. Now he is the 2020 Democratic presidential nominee and runs for the White House. He won the first presidential debate, according to the media surveys. Donald Trump is receiving coronavirus treatment after infection on October 1. Joe Biden is 77 years old. Can Joe Biden keep leading in the presidential election polls during and after the Donald Trump speedy recovery? Can Joe Biden win the presidential race in November? Chinese Horoscope - Joe Biden For US Presidential Race
2020 Donald Trump Chinese Astrology
Check for Your Today's Astrology
Chinese Astrology - The Rise and Fall Life Chart of the Destiny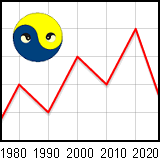 www.mastertsai.com will focus more Chinese astrology and provide easier way to access free Chinese astrology contents for our visitors. New version of Chinese astrology - The Rise and Fall Life Chart - has been enhanced. It tells your personal secrets you don't know. That includes your Chinese astrology birth chart, five element scores, your lucky element, the rise and fall life chart of your destiny and gives the five element guides to improve your fortunes. The new design web page is in HTML5 format and the layout is 100% mobile device friendly.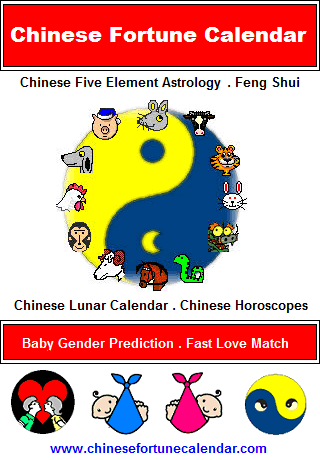 The Essence of Chinese Astrology
The essence of www.chinesefortunecalendar.com will be here. The Chinese astrology Fast Love Match, Love Calendar for Dating. Wedding Day Selection, Baby Gender Selection, Baby Lucky Names, Bedroom Selection, Feng Shui Fortune House, Daily Horoscope for money, career, fame and love are the useful information for everyone's in different life stages. You can find them all in this Master Tsai Chinese Astrology site.