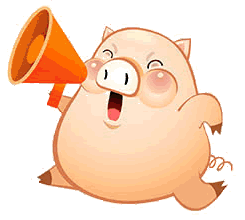 2019 is Chinese Year of Brown Pig. The Chinese New Year Day is on February 5, 2019. The first day of the Pig Year is on February 4, 2019. The complete 2019 Chinese Horoscope predictions is ready in the following line. One prediction is the 2019 Chinese Zodiacs based on the animal sign of your birth year. The other prediction is the Chinese Five Element Astrology. Both of predictions are required your correct birthday.
Master Tsai's Chinese Five Element Astrology is the Ba-Zi Fortune-telling also known as Four Pillars of Destiny, which is a required knowledge for all Chinese professional fortune tellers. Master Tsai's www.chinesefortunecalendar.com was launched in 1999. Millions of Internet users have enjoyed free Chinese horoscopes, baby gender prediction, baby name selection, Chinese lunar calendar conversion, Chinese farmer's almanac, Feng Shui, Chinese age calculation, Chinese Holidays and Chinese cultures in the Chinese Fortune Calendar website.
Chinese Astrology - The Rise and Fall Life Chart of the Destiny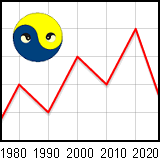 www.mastertsai.com will focus more Chinese astrology and provide easier way to access free Chinese astrology contents for our visitors. New version of Chinese astrology - The Rise and Fall Life Chart - has been enhanced. It tells your personal secrets you don't know. That includes your Chinese astrology birth chart, five element scores, your lucky element, the rise and fall life chart of your destiny and gives the five element guides to improve your fortunes. The new design web page is in HTML5 format and the layout is 100% mobile device friendly.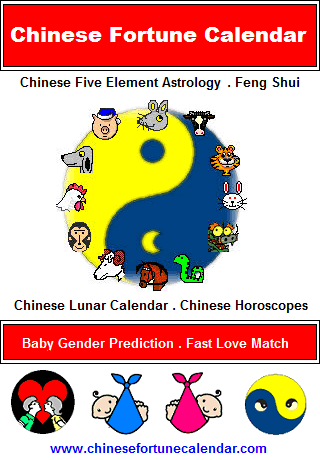 The Essence of Chinese Astrology
The essence of www.chinesefortunecalendar.com will be here. The Chinese astrology Fast Love Match, Love Calendar for Dating. Wedding Day Selection, Baby Gender Selection, Baby Lucky Names, Bedroom Selection, Feng Shui Fortune House, Daily Horoscope for money, career, fame and love are the useful information for everyone's in different life stages. You can find them all in this Master Tsai Chinese Astrology site.