Find a Favorable Day for Your Appointment
Fast Love Match is a Chinese Astrology application using Chinese Five Elements and 12 Chinese Horoscope signs to analyze people's compatibility from their birth years, birth months and birthdays. This Love Match method gives people much better advice than Chinese Birth Year Zodiac Sign Match and Western Zodiac Sign Match, according to thousands of feedbacks since 1999.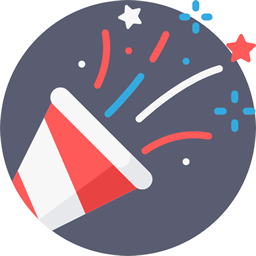 If you want to schedule a happy ending event, this is one of the applications to help you to pick an auspicious date for your meeting. If you plan for a a job interview, a business trip, a dating with new friend, an appointment with someone special, a hangout part, the first on the job, business grand opening date or even a gambling, then you can use this Fast Love Match tool to help you to pick the date.
Simply entering your birthday, selecting a future date, and then click the Submit button, it will give you the compatibility score between your birthday and the selected date. If the score is not negative, then the date is okay to pick. If the score is greater than 2, then that is a better choice date. If the score is less than 2, then try to avoid that date.
You also can combine the prediction from Future Daily Chinese Astrology to help your decision. If you have good message from both sides, then that should be an auspicious for your event.
Find Auspicious Events: Interview, Dating, Party, Announcement, Speech, Opening, Sales, Wedding, Trip
Peek Your Future Daily Chinese Astrology
Find Your Lucky Wedding Date Free
Ask Master Auspicious Wedding Day
More Chinese Astrology Applications
Chinese Five-Element Astrology Software
Fortune Angel Chinese Astrology Software
Fortune Angel Chinese Astrology software contains the professional 10-God Chinese astrology birth chart, 10-Year Major Cycles, Cycles of Love, Dating Tool, Years to Watch, Love Matches for all persons in the database, Daily Chinese astrology, Peeking any Year and any Day. It's a good tool for learning Chinese Astrology. More Career, Money, Fame, Marriage predictions in the Fortune Angel Chinese Astrology Software...