Chinese Astrology Lucky Element
The complete Birth Chart is shown during finding the Lucky Element. Years-to-come Stem-Branch cycle chart is added. Also, the Age information is shown in the charts.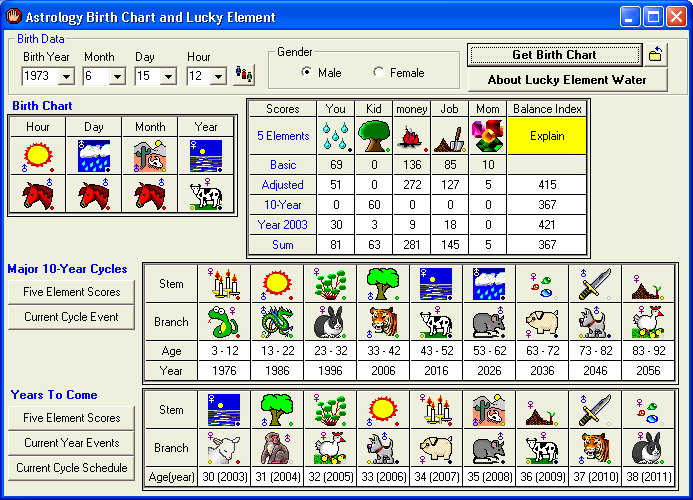 All the cycle event messages can be displayed by clicking on the the gird items in the Major 10-year cycles and the yearly cycle charts.

The detail explanation is in the Birth Chart Event Cycle Messages page.


Fortune Angel Chinese Astrology Software